Making a difference: Careers in child welfare

Today, child welfare workers are on the front lines of the fight to prevent child abuse, seeking a happy and healthy outcome for everyone in the family or community. Social workers, foster care specialists, case managers and child protective specialists are just some of the professionals working every day to make sure children live in well-adjusted and competent homes.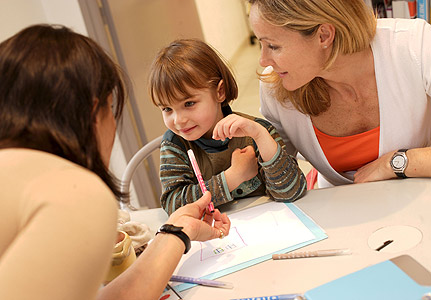 How to become a social worker
There are numerous career paths available for those who want to work in child protective services, and since abuse happens everywhere, any region or state may have openings. One of the most common routes to this profession is becoming a social worker.

Social workers work closely with children and their parents to help them cope with problems in their lives. Child and family social workers wear many hats -- they help parents find resources they need, step in when a child is being abused, arrange foster families or adoptions, and help families deal with a variety of issues, from mental illness to divorce.

Social workers must possess at least a bachelor's degree in social work or a related field to begin entry-level work. A bachelor's prepares graduates for direct-service positions, such as that of a case worker. To make sure certain students are ready for that responsibility, social work programs often require students to complete an internship or field work prior to graduation. Those who want to work in schools or health care typically need a master's degree. Clinical social workers must have both a master's and at least two years of supervised experience in order to move into private practice.

All states require social workers to be licensed, and there may be additional requirements for those who work in child welfare, depending on the state or local area. According to the Bureau of Labor Statistics, demand for child and family social workers is projected to grow 15 percent nationwide from 2012 to 2022.

Other careers in child protective services
There are many other positions in the field of child welfare. A child protective specialist, for instance, responds to reports of abuse or neglect, conducting interviews and home visits to investigate the issue and then taking the appropriate actions to ensure the safety and well-being of the children in question. Family case managers oversee children who have been removed from the home and placed in a safer situation, all while working toward the goal of family reunification or successful adoption of the child. Access and initial assessment specialists take the initial reports concerning abuse or neglect, determine whether the child is in immediate danger and alert the appropriate authorities as needed.

There are also those who work in supporting roles, providing assistance or counseling services to parents, children and communities going through difficult times. Careers such as community health worker, family therapist, school counselor, social service assistant, behavioral counselor and rehabilitation specialist are just a few of the many possibilities for those who want to help alleviate the problems of child abuse and neglect.

The challenges and rewards of child welfare work
Those who work in child welfare face unique challenges. According to the Social Work Policy Institute, the emotional toll on child welfare workers can be very high, leading to quick burn-out and high turnover rates in the field. Caseloads are heavy, and the time required for the job often surpasses the usual 40-hour workweek. However, studies have shown that those well-trained for the job, especially those with higher degrees in social work, are more likely to stay with the profession for the long haul.

Despite the challenges, those who work in child welfare provide a very valuable service. The Child Welfare Information Gateway reports that 3.2 million children in 45 states received prevention services from a CPS agency in 2012 -- proof that there is a strong line of defense against child abuse and neglect.

And for those who what to join the fight, a career in child welfare can be a great way to make a difference in the community.

(Pictrure Source: Internet)
HRVietnam - Collected
5 tips for college students to build their resume

Here are five tips to help college students, especially business majors, build their resume into an impressive showcase for future employers.

Today's job market is tough; undergrads are facing more pressure than ever to set themselves apart from their competition. How do you set yourself apart from other graduates? Many college students believe that a good GPA and having some work experience automatically builds their resume and will impress prospective employers. With so much stiff competition, is that really enough? As a recruiter for Hajoca's Management Training Program, resumes come across my desk every day, and I know what works and what doesn't.

Here are five tips to help college students, especially business majors, build their resume into an impressive showcase for future employers.

1. Pick a major relevant to your field of interest. The first thing all college-bound students should do is pick a major that will prepare them for their post-collegiate life. Many students say they picked their major because it was a topic that sounded interesting, was easy for them, or seemed the most fun, only to realize after graduating that they were not prepared for the type of job they desired.

Work with your school counselor to figure out the best major for your desired career path.
Use your elective courses or take up a minor if you want to pursue some things outside of your career path; it will make you seem well rounded and can be a lot of fun.
If you are planning a career in business or plan to go to graduate school, you want to stick with majors like Business Administration, Leadership or International Business. This will ensure you don't miss key classes that will shape your learning and add value to your resume.

2. Have an internship – and make it count. Working as an intern can be a great way to get your foot in the door at a company and gain some real-world experience. If you decide that an internship is right for you (or is required by your school), don't just "get the job done;" work on relationship building with your co-workers and managers. Having recommendations from one solid internship experience will go much further than working multiple part-time jobs or having multiple internships.

Business is about building relationships, and you'll quickly learn that making a good impression on your current boss could befit you for years – even decades – to come. If you realize you are in a heavily administrative internship, take on as many projects as you can – even if you aren't assigned to do them. Showing initiative looks good to your employer, as well as on your resume.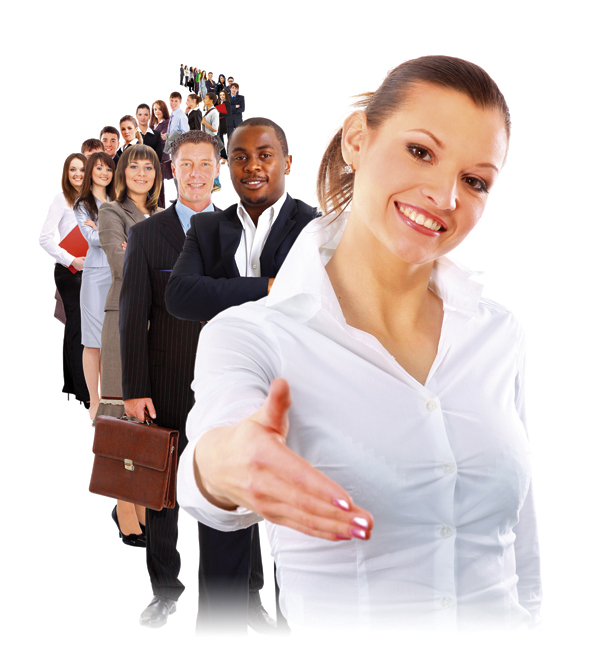 3. Join clubs/organizations early on and take a leadership role. College can be overwhelming at first: moving away from home, new roommates, difficult classes, and college life in general can be very scary for incoming freshmen. Joining clubs or sports that interest you is a good way to meet friends and build your resume. Showing your commitment to a club or sports team is a great way to show off your dedication, motivation and leadership skills.If you join as a freshman or sophomore, you'll have a better chance at being elected to a leadership role. Taking on a leadership role in a club or sport shows that you can lead a group, be responsible and have the ability to influence change.

4. Show off your technology skills. In today's job market, knowing the Microsoft Suite (Word, Excel, PowerPoint) is not only necessary, but expected. Go one step further and get involved with creating a website, social media platform or an App. Employers look for students who know about technology and can use it to increase sales, bring in customers or update their systems. Feel technology challenged? Use Internet tutorials to learn a new skill, or ask a current Website moderator how you can contribute to their site.

5. Develop your personal brand. Your personal brand is the way others see you; it's how you sell yourself to your potential employers. It's more than just your resume; it's your reputation, credibility and potential. Deciding early on to do the right thing, going above and beyond what is asked, and becoming the best person, friend, student and employee that you can be is the first step in developing your personal brand. Learn as much as you can from others: Talk to your fellow students, professors, work colleagues, friends and family. Always ask questions, but more importantly, listen. Learn when you can add value and when you can take away new understandings of ideas. Always live up to your potential and always do the right thing; this will put you on a path to success.

(Picture Source: Internet)
HRVietnam - Collected